Parkway Bulletin
June 20th- Kindergarten Celebration 9:30AM
June 20th-22nd- Early Dismissal 1:10PM
June 21st- 5th Grade Moving up Ceremony 9:30AM
June 21st- Pre-K Event 2:30PM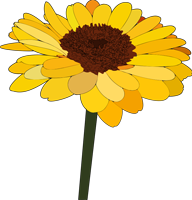 Classroom parties/ celebrations
In an effort to encourage the children to eat healthy foods, parents/guardians must send only healthy foods(
not cupcakes or doughnuts
) into school to acknowledge their child's birthday. These
treats should be items that may easily be distributed to the children
prior to dismissal or during lunch time. Items such as balloons, gifts, goodie bags, ice cream, pizza or cakes should be reserved for birthday celebrations at home and may not be distributed in school.
Please contact your child's teacher in advance
of sending in refreshments. Invitations to private parties may not be given out in school.
Afternoon pick up
Students must be picked up before 3:30 for early pick up.